Follow the link below to read the full write up about the Caribbean catamaran Best Revenge 5.
Luxury catamaran best revenge 5 - world class cuisine
Catamaran
Best Revenge 5

- World Class Cuisine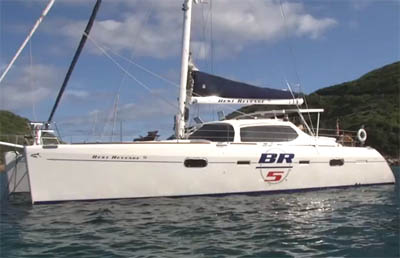 One of the top 3 chefs in our industry today; well done, Best Revenge 5.
Captain Nicholas and Chef Lucy.
Lucy is the top chef on board Best Revenge 5, and she can accommodate almost any international meal request. Lucy certainly can deliver world-class cuisine for the private yacht charter guest, with her Sommelier abilities she will also pair your meal with the perfect wine.